It's all I can think about whenever I see one of the many circle Ks in Hong Kong. It's funny Circle K and 7-11 are everywhere.
So Friday I went out with some of the guys from work, Brits and Americans. Just like home. There's a bar in the mall below our office that's really the only place close to go to. It's covered in Americana. Pictures of Gerald Ford and maps of the US, and it's Chicago themed so they have lots of Chicago sports team stuff.
Anyway, I ended up following some of the guys to get dinner and go to a party for an Architect friend of theirs in the western area of Hong Kong Island. We went to this little restaurant. The food was great. I don't even know what we ordered because they ordered for everyone and we just shared. But we had two different types of dumplings and some spicy tofu dish and some noodles and pork and everything was really good. Of course the drinks were a bit sketchy: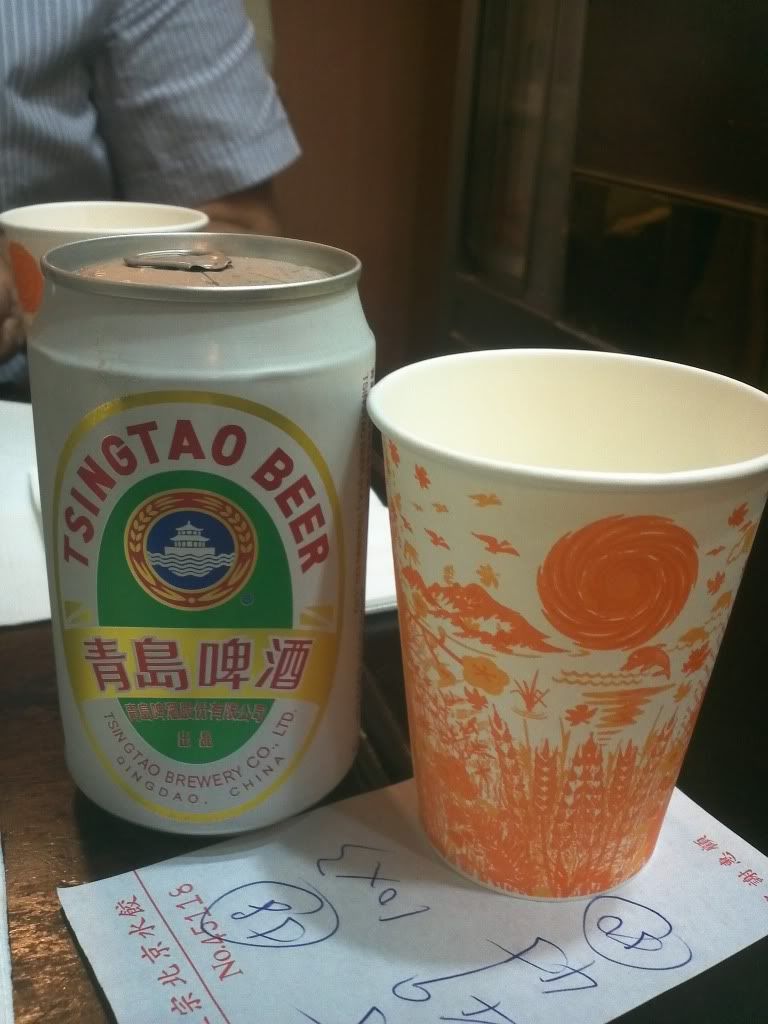 Cans of Tsing Tao and paper cups. Style.
After dinner we did hit up this party. Lots of westerners, all in the industry, engineers and architects. Good people, fun conversation, and the place was nice, out on a balcony. But so far I'm not enthralled with the western areas. Very loud and busy. Big party scene. I could hang out there for a while, but I think I'm right to be looking in Kowloon for a place to live.
I saw a great place today. It was plenty big for me. And it was in a really nice clean modern building, good security, quiet neighborhood. The building has a gym, a pool, a clubhouse, really nice. The only draw back is that there's like a 3 minute bus ride to the supermarket/restaurants/MTR but I could live with that. And the price is right in my wheelhouse and I think the agent can help talk it down a bit too. I want to see a few more areas. Can't just jump on the first nice place. But I would probably really like it there. I don't need to be right in the heart of the nightlife. I was never into that NYC.
Okay so I've mentioned that our office here is right above a mall. Walking from the MTR station to the office tower I've seen this too many times: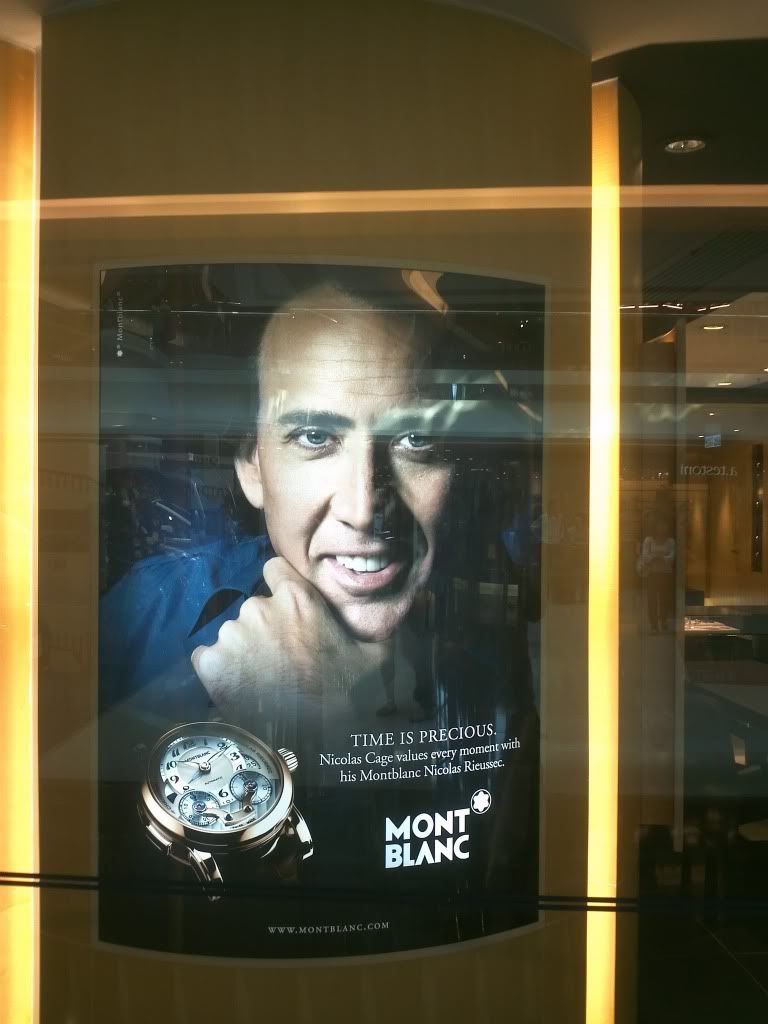 Yep. They've got Nic Cage's face selling watches over here. That seems like the opposite of a good endorsement, but what do I know.
Tomorrow meeting up with an old friend who used to live in NYC and now I think I'm going to go for an evening swim.